Kevin Yang, MSc Student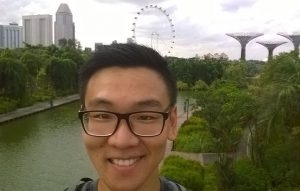 Biography
B Sc. (Natural Resource Conservation) – University of British Columbia
M Sc. in Forestry – University of British Columbia
Research Interests
My research interests are primarily international in scope and lie in livelihood-oriented development. I believe holistic approaches, integrating fields such as landscape ecology, agronomy, nutrition, and certain social sciences, are needed in order to combat poverty and improve livelihoods. Currently, I am looking at determining the ideal spatial configuration for forest restoration in order to support increased agricultural yields in the highlands of Ethiopia.
Publications
Baudron, F., Duriaux, JY., Remans, R., Yang, K., Sunderland, T. (2017). Indirect contributions of forests to dietary diversity in Southern Ethiopia. Ecology and Society.
Reed, J., van Vianen, J., Foli, S., Clendenning, J., Yang, K., MacDonald, M., … & Sunderland, T. (2017). Trees for life: The ecosystem service contribution of trees to food production and livelihoods in the tropics. Forest Policy and Economics.
Sunderland, T., Abdoulaye, R., Ahammad, R. [et al, including Yang, K.] (2017) A methodological approach for assessing cross-site landscape change: Understanding socio-ecological systems. Forest Policy and Economics.
Contact Info
k.yang180@gmail.com
kyang18@mail.ubc.ca